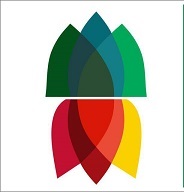 About Shivar Travel
Contact Us :
Please indicate the name of your country at the beginning of the e-mail title, so that the direct e-mail can be referred to the relevant department.
Director of International Department:
Turkey Department Manager:
Director of Arab Countries:
Iran Department Manager:
Persian Website : https://shivar.org — https://en.shivar.org
WhatsApp icon and direct phone are connected directly to the English department on the site. Other languages ​​will be answered by correspondence or numbers listed above.
About Shivar Travel
About Shivar Travel Group:
Shivar is the name of a rare flower specie that grows in the ancient land of Persia. Shivar Travel Group is a team of specialized experts in the field of tourism. Our head office is located in Istanbul, while our other offices in different touristic cities in the world give full-time support to the tourists.
Our other offices locate in Port Louis, Mahé, Male, Bali, Kuala Lumpur, Ho Chi Minh, Singapore, Manila, Zanzibar, Ankara, Moscow, Sochi, Bishkek, Larnaka, Dubai, Delhi, Colombo, Minsk, Baku, Tiflis, Yerevan, Muscat, Cape Town, etc.
Our Websites :
صفحه‌اصلی
IRAN Tourism